Translation Services Company "Prestige"
Translation Services Company "Prestige"
Certified translations for different industries in 40 international languages.
Order Online
Request a Quote

Translation of Documents
We provide translation of personal, administrative, and business documents of various categories, depending on your needs.
Localization of Translation
Adaptation of content or localization will determine the quality of your brand's communications. We make our translations sound as original as possible in the translated language
Simultaneous Interpretation
We offer consecutive and simultaneous interpretation in conferences, symposiums and workshops.
Translation Equipment
In addition to professional translators, we provide translation equipment for various events where the audience is multi-national.
Transcription
We provide transcription and writing in 40 different languages in all occupations
Proofreading and Translation of Books
We provide proofreading and translation of books from different languages
Judiciary
Translation of all documents in the field of judiciary for individuals, companies, organizations and government institutions.
Travel and Transport
Translation of travel and transportation documents.
Technology
Translation of products and technological services for individual and business needs.
Digital Content
Translation of various digital content such as web, IT and creative fields.
Health
Translation of documents for the needs of health institutions and patients.
Trade
Translation of products and import and export goods for wholesale and retail trade companies.
Banks and Finances
Translation of agreements and documents of banks and finances.
Governmental
Translation for the needs of governmental and public institutions.
Prestige provides what each customer seeks, accuracy, quality and reliability.
They are deeply responsible for the tasks they undertake for translations.
They are organized and diligent, Prestige Translations have my highest recommendation.
Prestige is amongst the most efficient, most complete and above-board companies with which I have collaborated so far in the field of translations. They are very precise and above-board in providing their services and accurate on time.

Are you ready for translation?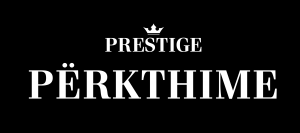 +383 45 202 121
perkthimeprestige@gmail.com